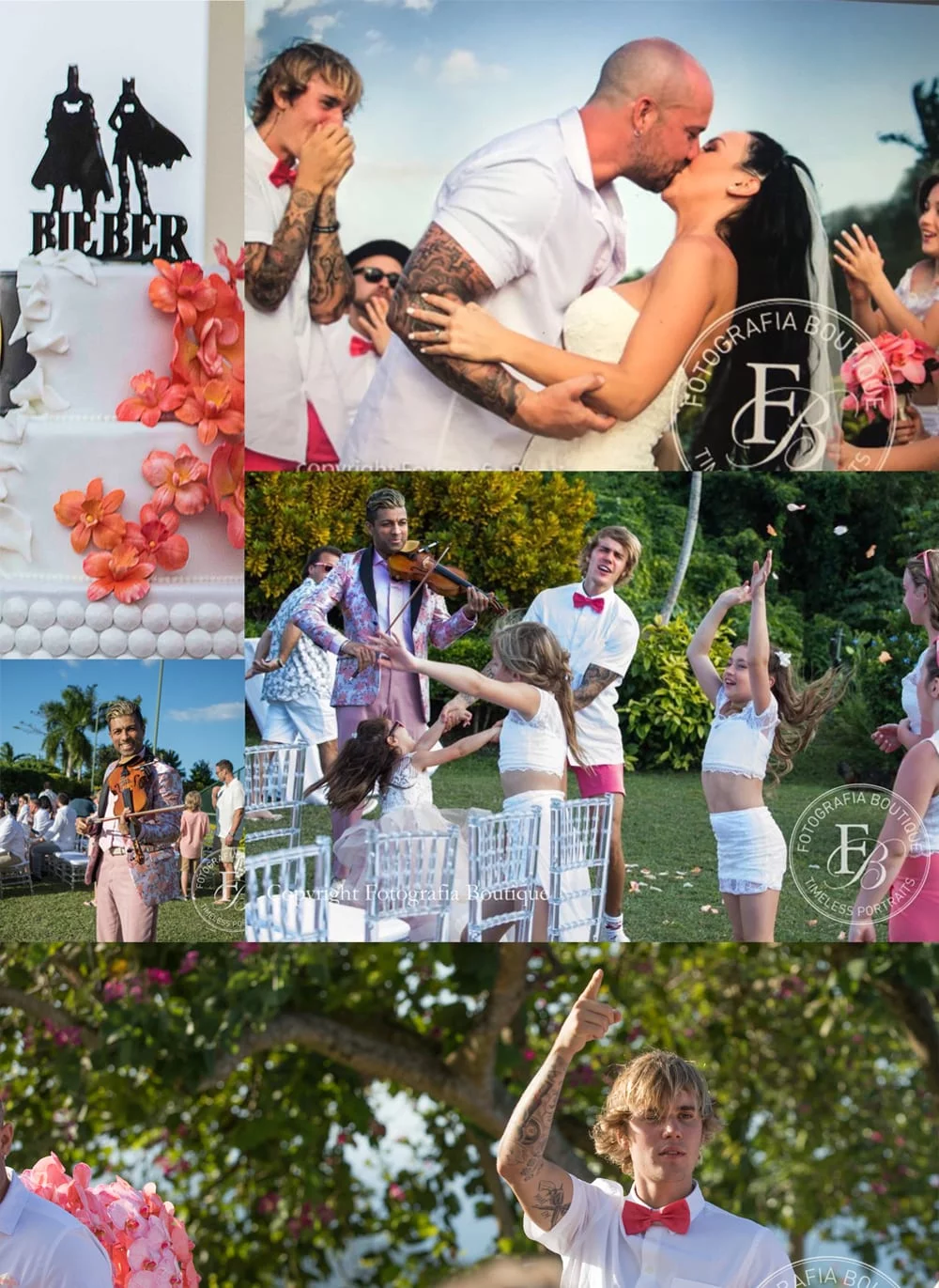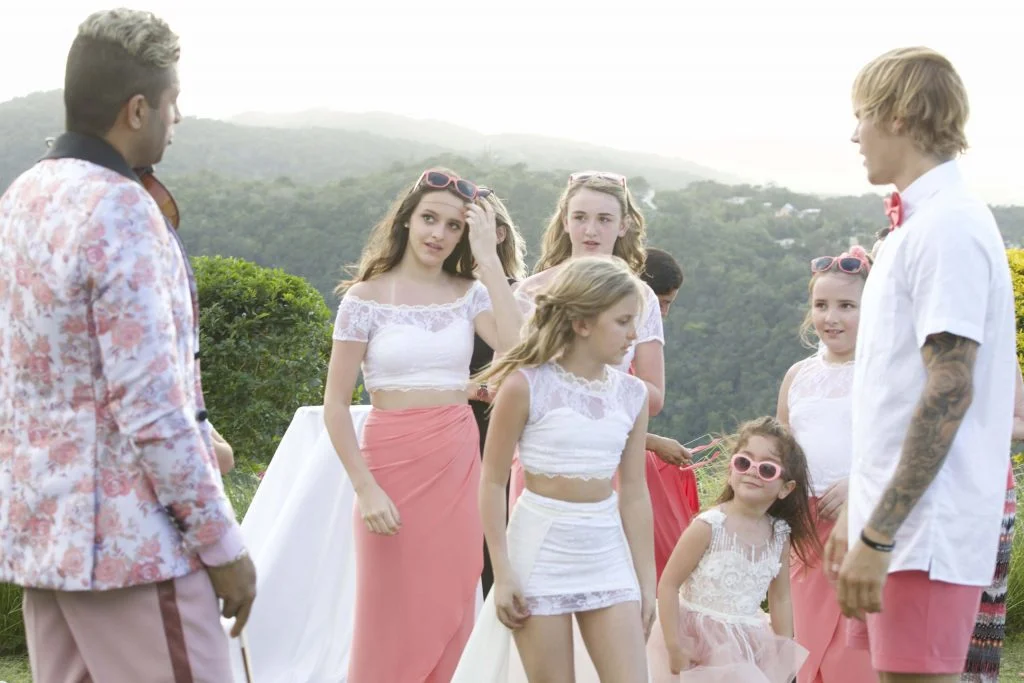 Justin Bieber stood by his father Jeremy's side as he tied the knot with his bride Chelsey in Montego Bay, Jamaica where one of the featured performers was another music star, G Pinto!
The wedding was a private, intimate affair with only close family and friends in attendance at a beautiful, secluded villa. Andy Curnew was best man along with Justin – who was accompanied by Selena Gomez.
Grenville Pinto provided the music for the ceremony, as he did for their engagement party that took place the previous year. Family pictures followed and at the reception, local dancers and a live reggae band entertained, along with G Pinto who performed his signature Michael Jackson tribute!
The pictures (captured here by Fotografia Boutique) provide more detailed visuals of this auspicious day. The breathtaking views along with the peaceful and serene atmosphere of the location made it an extraordinary, special environment. It was definitely a day to be cherished and the memories created here will last a lifetime. "They are wonderful people and I'm so thankful they included me in such a happy day," said Grenville.
Heartfelt congratulations to Jeremy and Chelsey.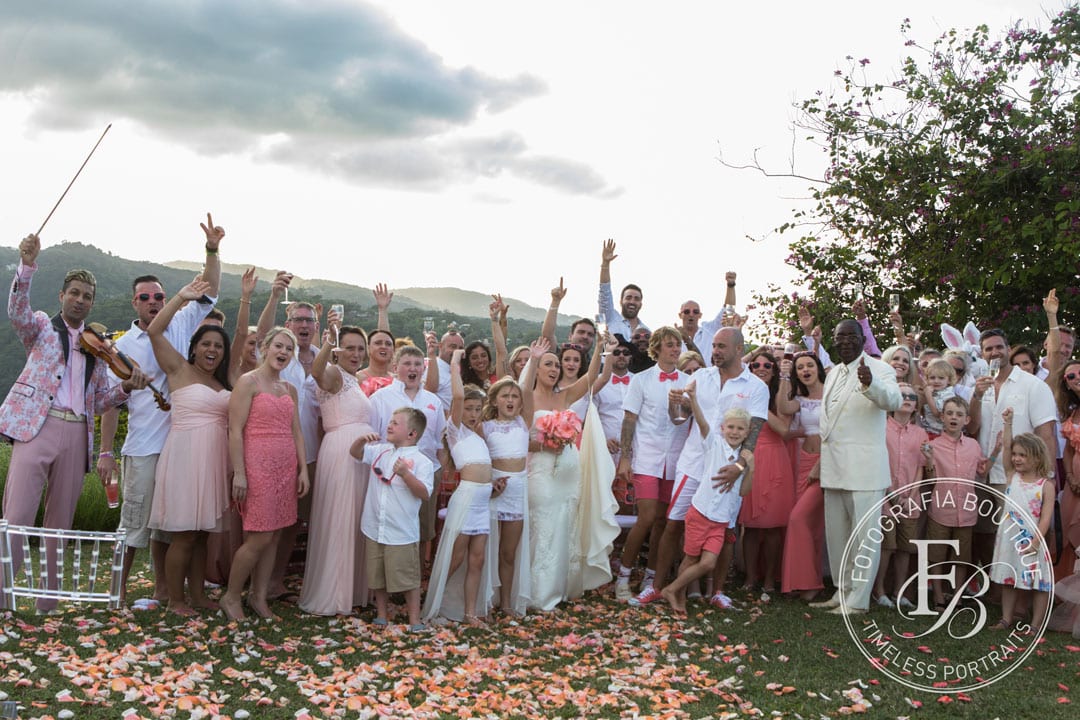 WATCH THE VIDEO BELOW TO SEE HIGHLIGHTS FROM THE WEDDING CEREMONY